Waze-GPS, Maps, Traffic Alerts & Live Navigation v4.38.1.2
Waze – GPS, Maps, Traffic Alerts & Live Navigation v4.38.1.2
Requirements: 4.1+
Overview: Waze is the world's largest community-based traffic and navigation app. Join drivers in your area who share real-time traffic & road info to save time, gas money, and improve daily commuting for all.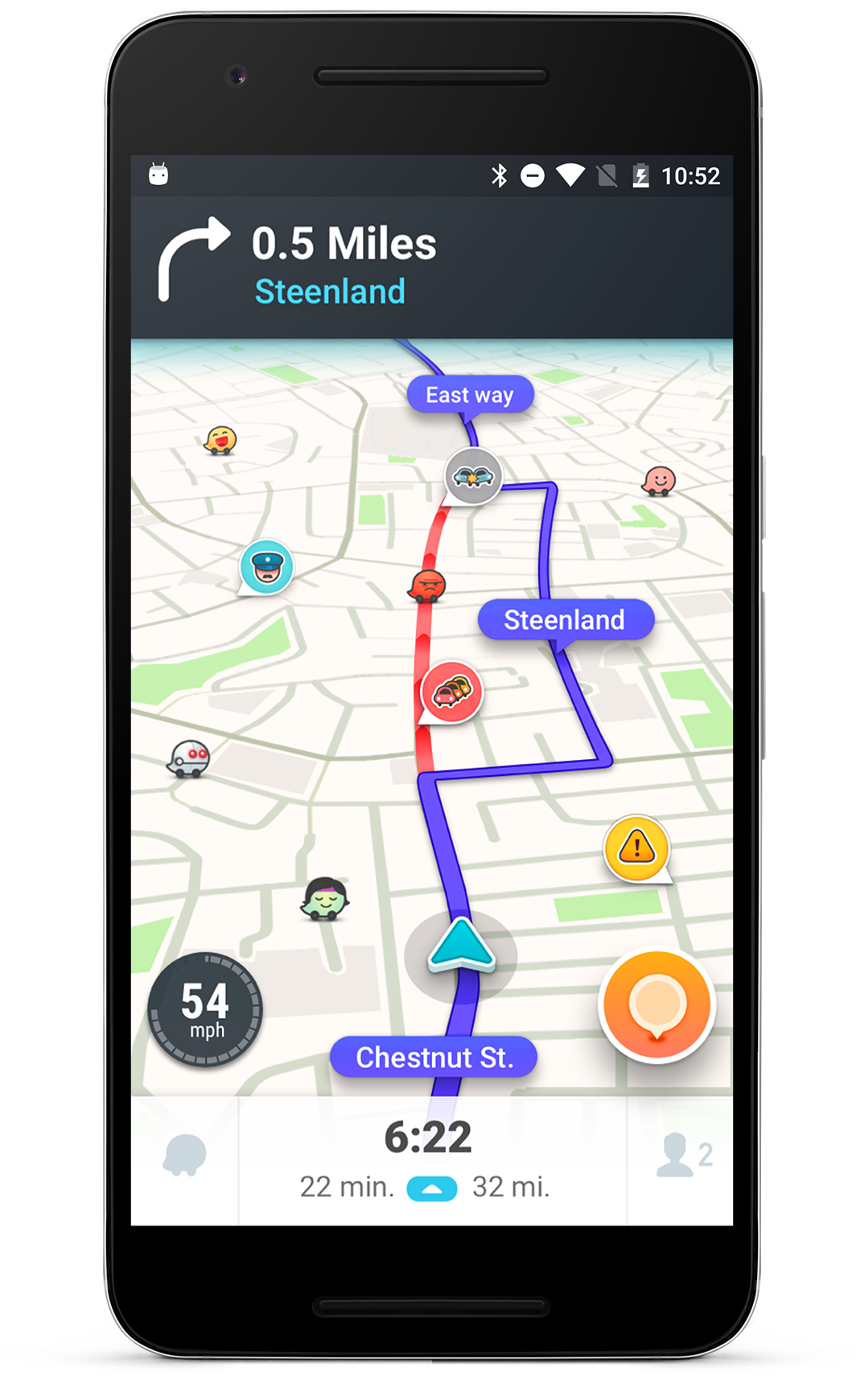 Just by driving with Waze open, you're already contributing tons of real-time traffic information to your local community. You can also actively report accidents, police traps and other hazards you see on the road. Get road alerts along your route and find the cheapest gas prices around you shared by the community. Plus, you can add friends, send locations or keep others posted on your arrival time.
– Live routing based on community driven, real-time traffic & road info
– Community reported alerts including accidents, hazards, police traps, road closures, and more
– Turn-by-turn voice guided navigation
– Live maps, consistently edited and updated by Waze community map editors
– Automatic rerouting as conditions change on the road
– Send your ETA & real-time drive to update those you're meeting
– Learns your frequent destinations, commuting hours, and preferred routes
– Find the cheapest gas station on your route
– Add information on local places and businesses
– Add Facebook friends and sync Contacts
– See friends' ETA when driving to the same destination
– One tap navigation to Facebook & Calendar events
– Earn points as you contribute road info and climb the ranks in your community
Waze is all about contributing to and benefiting from the common good, so hop on board and get involved!
Note: Continued use of GPS running in the background can dramatically decrease battery life. Waze will automatically shut down if you run it in the background and haven't driven for a while.
Learn more about the Waze privacy policy, including what information is accessed and how it is used. With Waze, you have full control over your privacy settings. http://www.waze.com/legal/privacy/
WHAT'S NEW
Changes you made in the review screens are reflected accurately in the regular privacy settings.
You're not supposed to be able to skip the new privacy review screens before approving the terms or selecting one of the options(!). Please let us know if you were able to skip this step.
New Privacy settings: We're making some changes in preparation to the GDPR. As part of that, we are now introducing our new Privacy settings. Please try out the different settings and tell us if you see any inconsistencies. You will also get a one-time privacy-related screen (will be available in the following days). Please follow the instructions accordingly.

Fixed:
Stability Fixes
Important Notes:
The next store version will be 4.38.1 (and not 4.38).
The previous beta version was mistakenly named 4.38.1.901, so current RC version name (4.38.1.2) looks as if the version is a downgrade. However! upgrading should not be a problem for you. Please let us know if you encounter any issue.
This app has banner advertisements
More Info:
Code:
https://play.google.com/store/apps/details?id=com.waze
Download Instructions:
Hidden Content
This board requires you to be registered and logged-in to view hidden content.